Kretschmar
Corporate Social Responsibility (CSR), Sustainability and Cause News & Media
Kretschmar
Primary tabs
Flexible Media Releases
Kretschmar ON SOCIAL MEDIA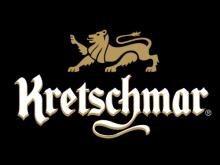 Kretschmar is a part of the John Morrell Food Group, a subsidiary of Smithfield Foods, Inc. (NYSE: SFD).  For more information about Kretschmar Deli please visit www.kretschmardeli.com.   
About John Morrell Food Group 
With over a century and a half of experience, John Morrell Food Group brands have become respected and well known for providing premium-quality meat products to families across the United States. With products ranging from lunchmeat and franks to smoked sausage, bacon and pepperoni, the John Morrell Food Group is an important part of consumers' mealtimes. The John Morrell Food Group offers several national and regional brands including Armour®, Eckrich®, John Morrell®, Curly's®, Patrick Cudahy®, Carando®, Healthy Ones®, Margherita®, Kretschmar® and LunchMakers®.