Spanish Broadcasting System, Inc.
Corporate Social Responsibility (CSR), Sustainability and Cause News & Media
Spanish Broadcasting System, Inc.
Primary tabs
Flexible Media Releases
Spanish Broadcasting System, Inc. ON SOCIAL MEDIA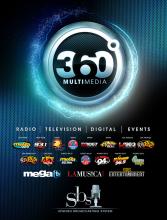 Spanish Broadcasting System, Inc. is the largest publicly traded Hispanic-controlled media and entertainment company in the United States.  SBS owns and/or operates 21 radio stations located in the top U.S. Hispanic markets of New York, Los Angeles, Miami, Chicago, San Francisco and Puerto Rico, airing the Tropical, Mexican Regional, Spanish Adult Contemporary and Urban format genres. SBS has 3 of the top 6 Spanish-language stations in the nation including the #1 Spanish station in America, WSKQ-FM in New York City (WPAT is ranked #3 and KLAX is ranked #6). The Company also owns and operates MegaTV, a television operation with over-the-air, cable and satellite distribution and affiliates throughout the U.S. and Puerto Rico. SBS also produces live concerts and events throughout the country and operates LaMusica.com, a bilingual Spanish-English online site providing content related to Latin music, entertainment, news and culture. The Company's corporate Web site can be accessed at www.spanishbroadcasting.com.