Wizness
Corporate Social Responsibility (CSR), Sustainability and Cause News & Media
Wizness
Primary tabs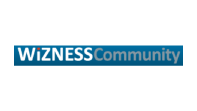 At the crossroads of trends that are transforming business today - Sustainability, Cloud-based services and Social Media – Wizness came to fruition on the understanding and realization that solving many of the most difficult sustainability challenges requires a level of collaboration and engagement well beyond traditional business practices. 

Wizness features intuitive services that help sustainability professionals promote their expertise and share best practices, allows companies to engage in meaningful conversations with their stakeholders in private and public communities, and enables industries to gather together to solve the most pressing compliance issues and shape the sustainability agenda. 

Enter Wizness, a platform that brings together people and businesses to engage at every level and collaborate to make global business more sustainable!