Cisco Systems Inc.
Corporate Social Responsibility (CSR), Sustainability and Cause News & Media
Cisco Systems Inc.
Primary tabs
Campaigns
It's easy to look at the world's challenges and feel that they are too big, and we are too small to solve them. But we believe that you are more powerful than you have ever been, for one simple reason: the combined power of human and technology networks.By combining the power of human...
GETideas.org features Thought Leaders who share their personal perspectives to inspire transformational change on topics such as leadership, professional development, education policy, educational technology, school design, media literacy, and transmedia. Read the blog and comment to...
Pages
Cisco Systems Inc. ON SOCIAL MEDIA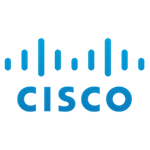 About Cisco
Cisco (NASDAQ: CSCO) is the worldwide technology leader that has been making the Internet work since 1984. Our people, products, and partners help society securely connect and seize tomorrow's digital opportunity today. Discover more at thenetwork.cisco.com and follow us on Twitter at @Cisco.
About Cisco CSR
Cisco Corporate Social Responsibility (CSR) programs accelerate global problem solving through our technology and expertise to positively impact people, society, and the planet.  Cisco CSR education programs and partnerships improve access to quality education for students worldwide using the combined power of network technology and human collaboration. From the Cisco Networking Academy to mentoring at-risk inner-city students, Cisco is committed to building the workforce of the future with a goal of positively impacting 1 billion people by 2025.