Astellas Commitment to Creating Sustainable Community Impact Highlighted in Americas Corporate Social Responsibility Report Card 2016
Primary tabs
Astellas Commitment to Creating Sustainable Community Impact Highlighted in Americas Corporate Social Responsibility Report Card 2016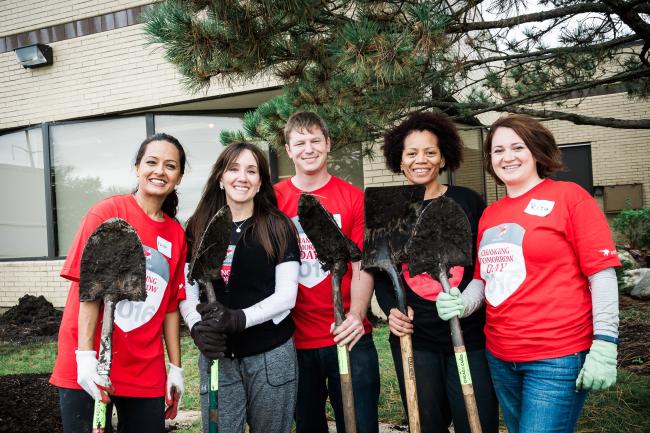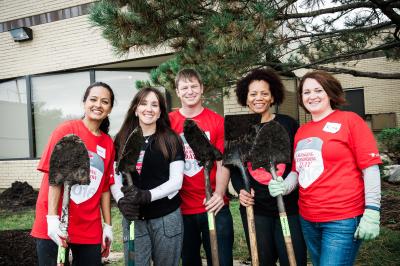 Monday, July 17, 2017 - 9:00am
NEWSROOM: Astellas
CONTENT: Press Release
NORTHBROOK, Ill., July 17, 2017 /3BL Media/ — Astellas today debuts its second-annual Americas Corporate Social Responsibility (CSR) Report Card. The Report Card, which can be found at https://www.astellas.us/CSR/, shares highlights of Astellas-sponsored philanthropic and volunteer support in Brazil, Canada and the United States. The Report Card measures the company's impact across multiple dimensions of our social responsibility platform, Living SMARTTM, including access to healthcare, math and science education, environmental commitments and employee volunteerism.
"Our commitment to the community is as meaningful to Astellas employees as are the medicines we develop," said Jim Robinson, president, Astellas Americas. "Through the company's corporate citizenship, we are helping communities prepare today for what can happen tomorrow."
Highlights
The Americas CSR Report Card captures multiple measures including:
Connecting with Patients – Our annual Patient Advocacy Summit gathers more than 100 patient advocacy leaders to discuss some of the pressing issues confronting medical innovation and patient access to quality care.
 
Volunteering -- In 2016, Astellas Americas employees volunteered 16,000 hours – a regional record. Our "Changing 

Tomorrow

 Day" – Astellas' Day Of Service – helped seven community organizations.
 
Meeting the Company's Commitment to Diversity and Inclusion – Astellas has seven active Employee Resource Groups (ERGs). Together, 500 employees participated in the first-ever "One Astellas Spirit Run," which raised $66,000 for charities sponsored by each group. 
Astellas Awards and Recognition
Astellas' focus on sustainability in the Americas has resulted in a number of awards including:
2017's 50 Best Companies for Giving Back in the United States
Professional Women's Magazine Top Employers for Women in STEM
Hispanic Network Magazine Top STEM Employers
2016 Forbes Magazine America's Best Employers
2016 Working Mother 100 Best Companies
Human Rights Campaign Corporate Equality Index Perfect Score 2016
Great Place to Work Institute Best Places awards in Canada and Brazil
About Astellas
Astellas is a pharmaceutical company dedicated to improving the health of people around the world through the provision of innovative and reliable pharmaceutical products. For more information on Astellas, please visit our website at www.astellas.us. You can also follow us on Twitter at @AstellasUS, Facebook at www.facebook.com/AstellasUS or LinkedIn at www.linkedin.com/company/astellas-pharma.
 
Media Contact
Marjorie Moeling
224-205-5205 
Marjorie.Moeling@Astellas.com
Keywords:
Research, Reports & Publications
| Corporate Social Responsibility | Health & Healthcare | Philanthropy & Cause Initiatives | Responsible Business & Employee Engagement | Social Impact & Volunteering | Sustainable Development Goals | astellas | sustainability
NEWSROOM: Astellas
CONTENT: Press Release
More From Astellas
Friday, September 21, 2018 - 2:50pm
Thursday, September 13, 2018 - 2:50pm
Monday, September 10, 2018 - 12:00pm