Bring Your Knowledge to the Shared Value Leadership Summit Stage
Primary tabs
Bring Your Knowledge to the Shared Value Leadership Summit Stage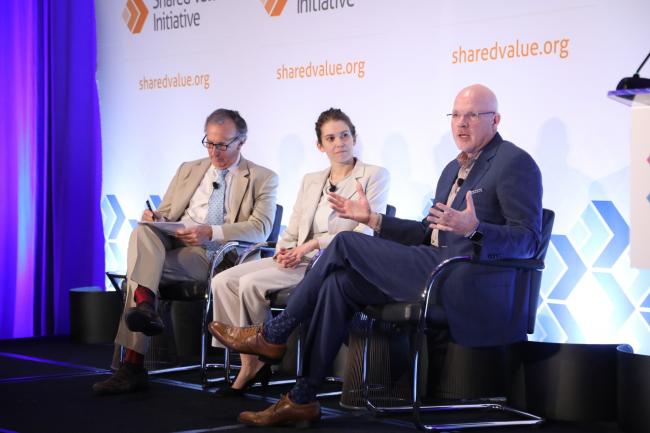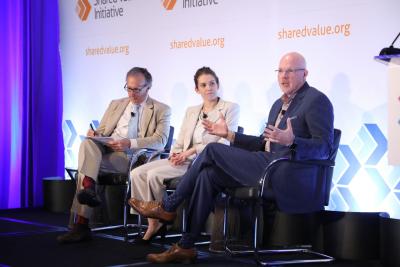 tweet me:
.@SVInitiative wants to hear your bold story of #sharevalue thinking and partnership at #SVLeaders 2018 in May! Now accepting applications bit.ly/2nDGUoF
Thursday, January 18, 2018 - 10:00am
Inpsire. Innovate. Act.
Now, more than ever, the world's greatest challenges require the bold thinking and action of companies. The Shared Value Initiative is seeking proposals for the 2018 Shared Value Leadership Summit's NEW Solutions Salons speaking opportunities and we want the Summit stage to come alive with your story of shared value strategic thinking and partnership.
What's a Solutions Salon?
The 2018 Shared Value Leadership Summit agenda will showcase a Solutions Salon featuring five simultaneous 90-minute conversations that go beyond typical panel presentations. The small-group dialogues are meant to bring together changemakers who are leading shared value solutions to the world's challenges and their partners for candid conversations about innovative, cross-sector approaches and the application of shared value to specific issue areas. After a brief, solutions-oriented central conversation among speakers, the audience will engage in a salon-style conversation with presenters to share expertise, insights, and questions related to the social challenge being addressed.
Social issues & their business solutions to explore in the Solutions Salons include but are not limited to: Access to Medicine; Access to Water; Climate Change; Financial Inclusion; Forced Migration; Gender Equity; Racial Equity; and Workforce Development
What's Your Solution?
We know that businesses around the world are innovating to create positive impact and positive business results. We are accepting submissions for five (5) Solutions Salon speaking slots through February 2. Learn more and apply today. 
About the Shared Value Leadership Summit
Each year Summit attendees join over 400 leaders from companies, nonprofits, and governments to start innovating the real business solutions that our world urgently needs. Be inspired by senior-level speakers driving shared value approaches, test models with other practitioners, and network with new partners to truly make change happen. Past speakers have included Ben Hasan - Walmart; Bea Perez - The Coca Cola Company; Darren Walker - The Ford Foundation; Jeremy Heimans - Purpose; Alan Murray - Fortune Magazine & Time Inc.; and many more. The 2018 Shared Value Leadership Summit will take place on May 1-2, 2018 at the Conrad New York in lower Manhattan. 
More From Shared Value Initiative
Wednesday, January 16, 2019 - 3:35pm
Thursday, November 8, 2018 - 11:10am
Wednesday, November 7, 2018 - 1:00pm
Videos from Shared Value Initiative