CLP Publishes Its 16th Sustainability Report: Making Lives Brighter
Primary tabs
CLP Publishes Its 16th Sustainability Report: Making Lives Brighter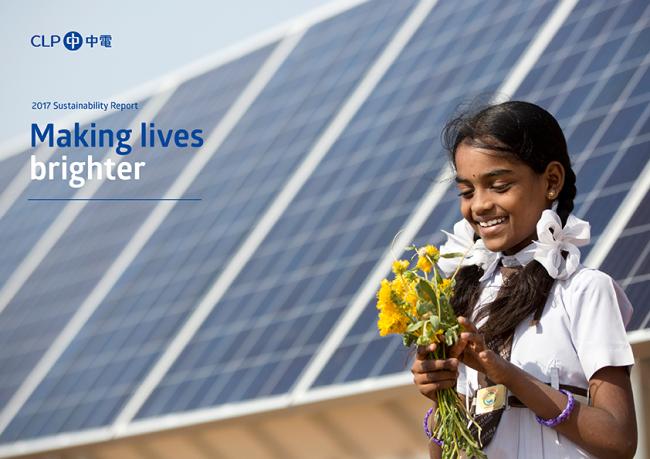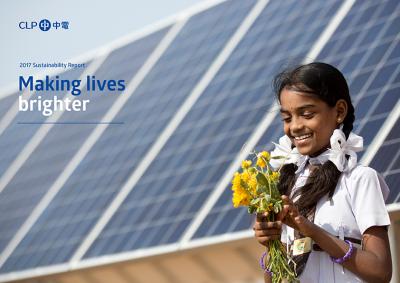 tweet me:
Learn how #CLPGroup is working to advance the #SDGs and combat #ClimateChange in their recently released 2017 #SustainabilityReport http://bit.ly/2uaeDJC via @ReportAlert
Monday, March 26, 2018 - 8:00am
CLP, one of the largest investor-operators of power assets in the Asia-Pacific region, has published its 2017 Sustainability Report showing how its business creates value from and in the different capitals for its stakeholders over the long term.  
The Hong Kong-based power company announced its focus on four of the 17 United Nations Sustainable Development Goals that it considers as the most relevant to its business strategy leading up to 2030. The areas that it sees potential to make positive contributions for include climate action (SDG 13), affordable and clean energy (SDG 7), decent work and economic growth (SDG 8), and industry, innovation and infrastructure (SDG 9).
Focusing on climate action and affordable and clean energy, CLP unveiled the tightened carbon intensity reduction targets of its Asia-Pacific power businesses for 2050. Over a decade ago, CLP voluntarily introduced the Climate Vision 2050, where it committed to lower the carbon intensity of its generating portfolio by approximately 75% of its 2007 position by 2050. To further support the efforts galvanised by the Paris Agreement and the rising expectations of stakeholders, CLP has strengthened its commitment to reduce the carbon intensity of its generation portfolio by 82% by 2050, while increasing the share of renewable energy capacity to 30% and non-carbon emitting generating capacity to 40% by 2030. The ambition is supported by new interim carbon intensity reduction targets of 40% by 2030 and 60% by 2040 compared with 2007.
To reflect how sustainability is embedded in its business strategy, CLP continues its integrated reporting approach. The Sustainability Report is structured according to the six capitals, acting as an extension to CLP's Annual Report, and continues to be prepared in accordance with the GRI Standards and GRI G4 Electric Utilities Sector Disclosures. In addition, it satisfies the "comply or explain" provisions as well as "recommended disclosures" of the Hong Kong Stock Exchange ESG Reporting Guide.
This year's report has been transformed into a website to illustrate ideas more effectively, draw reference from different sources, improve the user experience, and allow easier interactions between the Company and readers. The management approach and data across different sustainability areas are also centralised in dedicated sections to cater to the needs of readers interested in this information. An In Essence Report in PDF format continues to be available to focus on the year's highlights. Visit the report through this link:
https://www.clpgroup.com/en/sustainability/sustainability-reports
CLP is keen to hear your feedback. Each stakeholder who sends their feedback on or before 30 June 2018 will receive a corporate souvenir. Click the Feedback Form to take part.
 
Media contact: 
SRfeedback@clp.com.hk
CLP Holdings Limited
More From ReportAlert
Monday, March 18, 2019 - 8:00am
Friday, March 15, 2019 - 4:00am
Thursday, March 14, 2019 - 2:00pm