'Company Culture' Doesn't Happen Inside an Office Building
Primary tabs
'Company Culture' Doesn't Happen Inside an Office Building
This August, #NestleCares day is getting hands-on with thousands of employees across more than 100 communities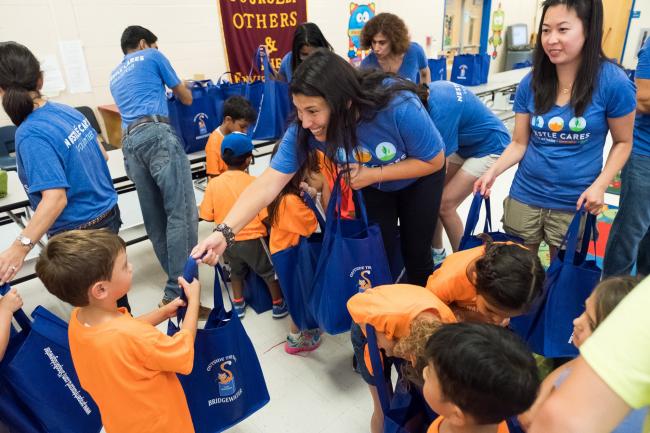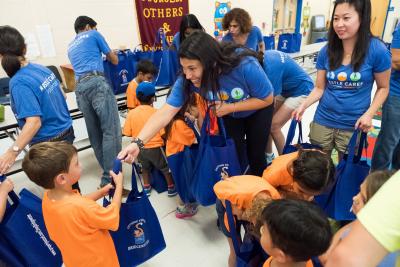 tweet me:
#NestleCares day is getting hands-on with thousands of employees across more than 100 communities http://bit.ly/2vSWDDu @NestleUSA
Thursday, August 10, 2017 - 2:05pm
by Paul Grimwood, Chairman & CEO of Nestlé USA
What does it really mean for a company to be a member of the community? Nestlé has been part of communities in the U.S. for more than 100 years, and we're now proud to be part of 120 hometowns in 47 states. On August 10, thousands of our employees will get hands-on in those communities, leading projects from cleaning up rivers and parks to cooking food at local shelters to gathering school supplies for elementary school students in our neighborhoods.
By bringing together so many employees and towns into one #NestleCares day, we're able to celebrate and give back to the communities where we work and live. For us, though, engaging in our communities is about more than one special day. Enhancing quality of life and contributing to a healthier future is our purpose. It motivates us every single day. It's what's made us successful for 150 years. And it's what will make us successful for the next 150 years.
Keywords:
#NestleCares |
Social Impact & Volunteering
| Community Involvement | Corporate Social Responsibility | Day of Service | Employee Engagement | Employee Giving | Nestle | Paul Grimwood | Positive Change | Volunteering
More From Nestlé
Friday, September 14, 2018 - 2:10pm
Wednesday, September 12, 2018 - 2:45pm
Tuesday, September 11, 2018 - 10:05am