The Essential Business of Climate Change
Primary tabs
The Essential Business of Climate Change
by Lara Birkes, Vice President, Chief Sustainability Officer at Hewlett Packard Enterprise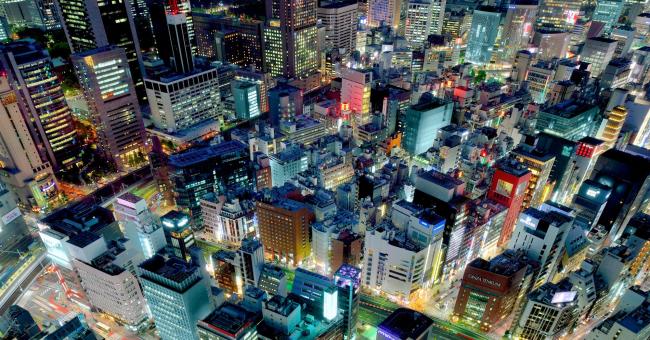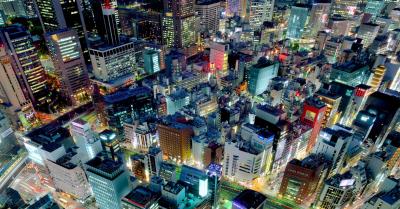 tweet me:
U.S. election results put the heat on businesses to advance #energy & #climateagenda http://bit.ly/2kptS70 @HPE_LivingProg
Tuesday, February 14, 2017 - 8:15am
For many in the U.S., climate change is a political issue. Others simply see it as an environmental issue. No matter your stance, if you're part of the business sector, then it's an issue that affects your bottom line. Sustainability is increasingly important for multinational corporations with both investors and customers demanding greater transparency, action and accountability.
As the dust from the U.S. election settles and our nation's position as a leader on energy and climate change reform becomes uncertain, it's imperative that businesses take the lead. For one, we have a commitment to other nations as part of a multilateral framework to reduce emissions and increase responsibility. That much was agreed upon in last year's Paris Climate Change Conference negotiations. It was further cemented during last month's continued discussions in Marrakech at COP22, where the governing body of the Paris Climate Agreement met for the first time and actively began the process of implementing policy change ahead of the 2020 timeline.
There is clear momentum suggesting climate change is a global challenge that will impact business, and therefore must become integral to all future business considerations. Swimming with this current of change makes good sense as stakeholders worldwide are advancing toward the goals set in the Paris Climate Agreement, irrespective of how new U.S. leadership sets policy on climate. The prevailing opinion indicates much of the progress made will be relaxed. If our businesses follow suit, however, and are no longer consistent with robust international environmental requirements, they risk being passed over by companies that will look to non-U.S. suppliers for their climate leadership.
At HPE, we have a host of global customers requiring high environmental standards of their suppliers, and it is essential to our relationships that we remain aligned with their priorities. We know what is right for people and the planet is also right for business, and will continue to maintain our leadership position in the business community to drive efforts in support of a low-carbon economy.
A large portion of this approach includes our move toward renewables. By 2025, we pledge to operate under a 100 percent renewable energy strategy, with 50 percent of our energy coming from renewable sources. It's not only a smart business decision, but also a commitment to set a course for a better collective future. 
When I began my work at HPE as Chief Sustainability Officer, I knew there would be challenges to advancing a sustainability agenda in the U.S. This has never been more apparent, though I do see it as an opportunity for HPE to become an even greater industry leader. I urge other businesses to join the conversation and send a clear message to state and federal officials. Support the hundreds of businesses that have pledged their commitment to Low-Carbon USA, and seize the occasion to leverage resource constraints as a driver of reinvigorated economic progress, job creation and renewed infrastructure models in the U.S.
The progress shown by leaders around the world is encouraging, and the demand the market is placing on companies to implement sustainable business practices signals a step in the right direction. The time is now for U.S. businesses to step up or be passed over—we must rally industry leaders around the world.
As we head into the New Year, responsive and responsible leadership is crucial. I am heartened this is the theme of the World Economic Forum's Annual Meeting in Davos in January; 2017 must catalyze global action around this common challenge. Let us take the prompt of our changing landscape to reboot collective actions that shape a better future for all.
Keywords:
Environment
| Energy | Hewlett Packard Enterprise (HPE) | Lara Birkes | Responsible Business & Employee Engagement
More From Hewlett Packard Enterprise (HPE)
Wednesday, October 17, 2018 - 12:25pm
Monday, October 1, 2018 - 8:25am
Thursday, September 27, 2018 - 9:25am
Videos from Hewlett Packard Enterprise (HPE)