#FarmersMarketWeek: How Cox Supports Atlanta's Food Movement Through Food Well Alliance
Primary tabs
#FarmersMarketWeek: How Cox Supports Atlanta's Food Movement Through Food Well Alliance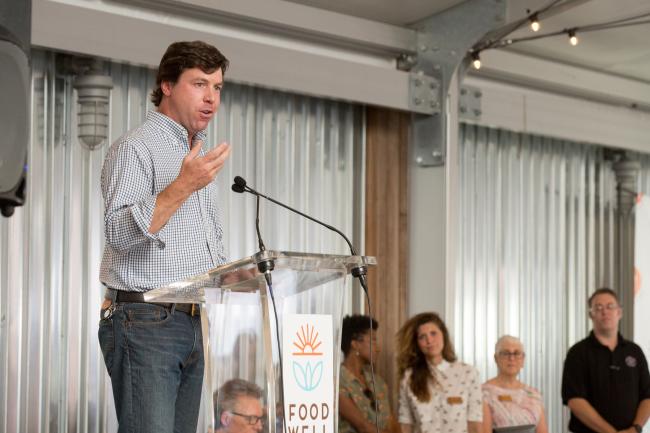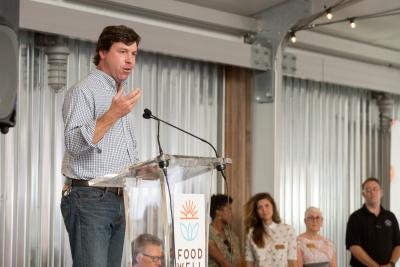 tweet me:
#FarmersMarketWeek: @CoxEnterprises supports urban farmers through @thefoodwell http://bit.ly/2uw37Id
Saturday, August 12, 2017 - 11:00am
#FarmersMarketWeek aims to provide local farmer's markets the opportunity to showcase their vendors, celebrate the farmers and promote the farm and agriculture business at-large. Farmer's markets contribute significantly to the local economy, creating an ecosystem that supports new and existing local businesses.
Cox Enterprises is a strong supporter of strengthening Atlanta's local economy through the food movement, building healthy communities, supporting innovation and connecting people to food resources. Last year, the James M. Cox Foundation announced a $3.5 million grant to supportAtlanta's Food Well Alliance. Formed in partnership with Atlanta Community Food Bank, the alliance aims to transform Atlanta's local food system and improve local quality of life. The grant amplified Cox Enterprises' previous support that helped establish Food Well Alliance in 2015.
Cox Enterprises' COO Alex Taylor serves on the Food Well Alliance's board.
According to the Atlanta Journal-Constitution, with seasonal markets blooming in spring, "Metro Atlanta boasts at least a half-dozen year-round farmer's markets."
This weekend, support the global food movement by patronizing your local farmer's market.
Learn more about Cox Enterprises' support of Food Well Alliance here.
More From Cox Enterprises
Friday, November 17, 2017 - 9:00am
Wednesday, November 15, 2017 - 11:00am
Wednesday, November 15, 2017 - 9:00am