Fiji Water Uses Red Carpet Season to Support Women in Hollywood
Primary tabs
Fiji Water Uses Red Carpet Season to Support Women in Hollywood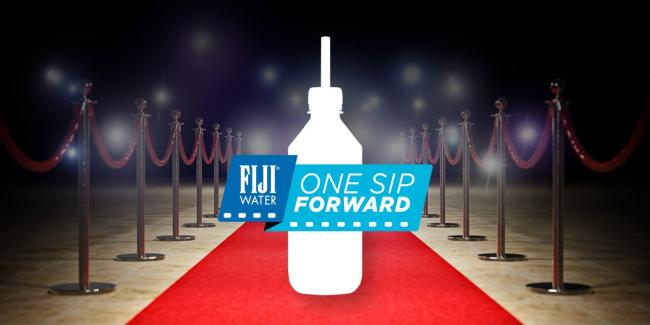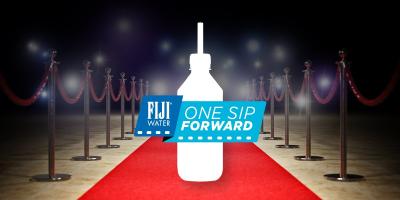 tweet me:
Fiji Water Uses Red Carpet Season to Support Women in Hollywood #TimesUp #OneSipForward http://bit.ly/2CVR0o2
Friday, January 12, 2018 - 6:35pm
Over the past few months, women's equality has gone viral. A conversation that began with the Women's March has evolved into movements like #MeToo and #TimesUp, taking Twitter by storm and illustrating the magnitude of the issue. Feminism was even named the 2017 word of the year by Merriam-Webster. With the groundswell of support, there is no denying that now is the time to bring women's equality to the forefront. Recently, one brand chose a moment in time that was already positioned to shine a spotlight on the issue – the Golden Globes and the #WhyIWearBlack campaign – to lend its support to an industry where women's achievements are still overlooked.
Fiji Water, the official water of the Golden Globes, Critics' Choice Awards, the Screen Actors Guild Awards and the Film Independent Spirit Awards, opted to leverage its red carpet access during this awards season to help bring awareness to the lack of female representation within award nominees, specifically female directors who had created this year's buzzworthy films. In response, the brand has launched One Sip Forward, which will raise funds for the American Film Institute's Directing Workshop for Women. Darren Moran, chief creative officer at The Wonderful Company, Fiji Water's parent company, explains the brands reasoning behind the unique sponsorship approach, "We were looking at this year's award-show season and getting ready to do the kind of same stuff that we'd always do, but it's kind of hard to ignore the fact that there's so much more going on … what's happening in Hollywood and how females are not only treated personally but also professionally, how underrepresented they are in some of the creative categories in particular." At this year's Golden Globes, Fiji asked celebrities to pose with its water bottle which would trigger a $1,000 donation (up to $100,000) to AFI's Directing Workshop for women. 
More From Cone Communications
Monday, March 4, 2019 - 1:45pm
Friday, March 1, 2019 - 12:40pm
Tuesday, February 19, 2019 - 1:00pm