Myth Busting: You Actually Can Install Solar Panels at Home (and It's Easy and Affordable)
Primary tabs
Myth Busting: You Actually Can Install Solar Panels at Home (and It's Easy and Affordable)
Solarhood.net demystifies the path to solar savings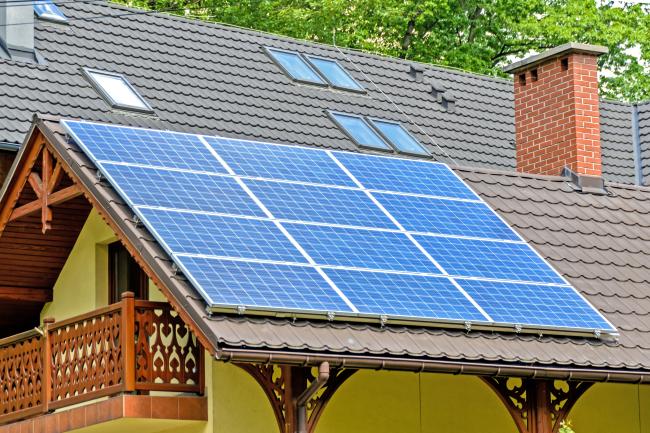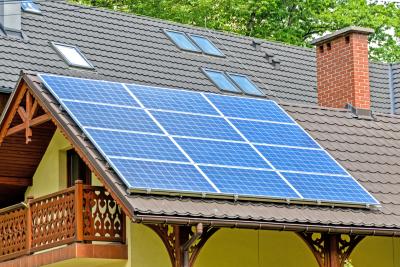 tweet me:
Going solar: Solarhood.net shows the 1st step is ignoring widely held myths about installing panels. http://bit.ly/2ttyqmw
Thursday, July 20, 2017 - 11:00am
"Going solar is too expensive. Too difficult. Too risky."
These are all fairly common complaints about going solar. But the solar panels of 15 years ago are not the solar panels of today. In fact, with dropping costs of solar panel installations and rising energy costs, there hasn't been a better time to go solar. New tools are making it easier for customers to make the switch, and more installers working in the market has produced more competition. For many homeowners, it has  never been easier, more efficient, or more affordable to go solar.
Solarhood, a new initiative of engineering and construction company Black & Veatch, has been created to help residents navigate the path toward solar adoption. At its core, Solarhood is intended to be a community where homeowners interested in solar can have all their questions answered and get connected with top local solar installers.   
For many, the first step is letting go of some widely held myths about installing solar panels.
Myth #1: Solar is too expensive.
In reality, solar costs have dropped dramatically, and solar is increasingly a competitive option for many homeowners. According to a Lawrence Berkeley National Laboratory report, the price for PV panels has dropped significantly in recent years. The savings can be seen immediately on your electricity bill after installing rooftop solar. Over time, these savings can add up to tens of thousands of dollars. In addition, you may be eligible for a number of local incentives and federal tax credits that make rooftop solar an economical option.
Currently, you can save at least 30 percent on your installation by taking advantage of a mix of federal and local programs. Many financing options are also available to homeowners that want solar, most commonly a home equity loan or line of credit. Such options offer the quickest payback and the most control or ownership of the systems. You can find a no-money-down loan where you begin saving on day one. Other options, include a Power Purchase Agreement (or PPA) or a lease for the solar system. Lastly, there may be a Property Assessed Clean Energy (PACE) financing option, which is essentially a loan that you pay back to local governmental entities through your property taxes.
Also, don't forget about the payoff of home solar: Depending on how big your system is, you could generate enough power for 80 to 100 percent of your home's electricity needs. That translates into much lower monthly electricity costs.
The investment in solar panels can also increase your home's value. A study by Lawrence Berkeley National Laboratory shows that home values increase by an average of $3,780 for every kilowatt (kW) installed. This means a 3.8 kW system was shown to increase a home's value by about $14,000 in the states that were studied. So even if you do not plan to live in your home long-term, you will still reap the benefits of your investment.
The economics of your solar installation depends on a variety of factors – from the amount of available roof space, orientation and shading to the installed costs, available incentives and how much your utility bill will be offset by solar energy. You will want to consider these elements, and Solarhood can work through that process with you.
Myth #2: Solar panels aren't durable.
Few things could be further from the truth. Solar panels are designed and built for the elements.  Today's solar panels will still produce 80 to 90 percent of their rated power output even after 25 years. Their tempered glass can withstand strong winds, large hail, snow, and rain.
Crucial to this durability is flawless installation, making it important that homeowners work with reputable installers in their area.
Myth #3: Solar is too complicated.
This used to be true, but it doesn't have to be. Solar installations were once unnecessarily complicated, which is why we created Solarhood. We're revolutionizing the home solar business by making it easier and more affordable to understand the process and the benefits of adopting renewable energy. We're creating easy-to-use tools for homeowners to quickly explore solar options and get connected with top local installers they know and trust.
Solarhood will screen your home to check how sunny your roof is and help you understand how you can take advantage of potential savings of solar. Because the report is done online, there is no need to take off time from work to meet someone at your house. Solarhood uses satellite imaging and advanced software to accurately assess your home and show you how feasible solar can be.
If you or someone you know is curious about going solar at home, visit Solarhood.net for your free online home screening today.
Keywords:
Energy
| Affordable and Clean Energy | Alternative Energy | Black & Veatch | Energy Efficiency | Renewable Energy | Solar | Solar Energy | Solarhood | renewable energy | solar panel installation
More From Black & Veatch
Wednesday, September 19, 2018 - 9:00am
Thursday, September 13, 2018 - 11:40am
Wednesday, September 12, 2018 - 9:00am