National Award Honors PNC for Its Community Legal Work
Primary tabs
National Award Honors PNC for Its Community Legal Work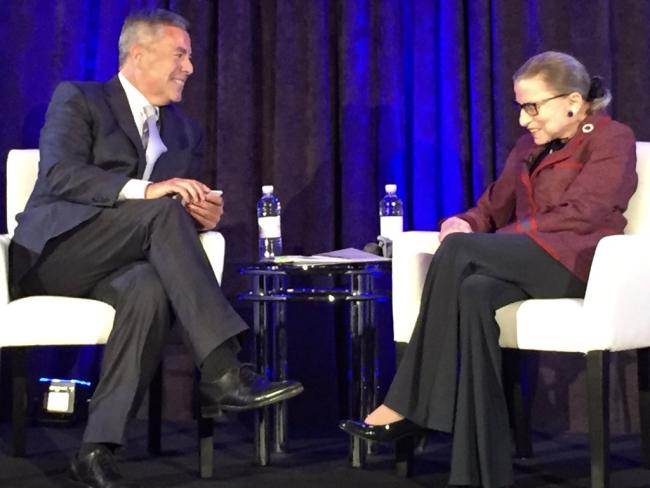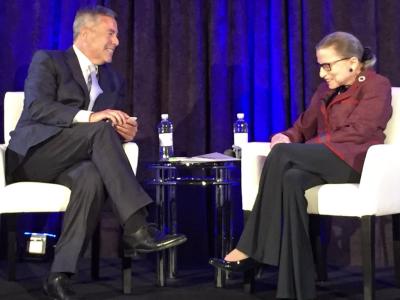 tweet me:
Greg Jordan, General Counsel at @PNCBank, accepted the 2018 Zelon Pro Bono Award on behalf of PNC's legal dept for exemplary #probono service at the @ProBonoInst Annual Conference http://bit.ly/2t0ifNs
Thursday, March 1, 2018 - 11:00am
PNC is recognized for its commitment to making a difference in the lives of those who otherwise could not afford to pay for legal services.
The national Pro Bono Institute gave its annual Laurie D. Zelon Pro Bono Award to the bank Feb. 22, 2018. The award is given to an individual or organization for exemplary pro bono service providing legal services to the poor, disadvantaged and other individuals or groups unable to secure legal assistance to address critical problems
General Counsel & Chief Administrative Officer Gregory Jordan accepted the award on behalf of the PNC Legal Department's Pro Bono program at a reception in Washington, D.C.
Greg also led a discussion with U.S. Associate Supreme Court Justice Ruth Bader Ginsburg that evening.
Under Greg's leadership, PNC launched its program in December 2013. Through the program, PNC partners with legal services and other organizations, including Guardian Angels Medical Service Dogs, The Name Change Project, the Homeless Advocacy Project, the Pennsylvania Innocence Project, SeniorLAW Center and Equal Justice Works (which supports the Grow Up Great program).
In addition, the Legal Department and Greg were honored by the National LGBT Bar Association with its Out & Proud Corporate Counsel Award January 2017. The award recognized PNC for its demonstrated commitment to equality and inclusion, and for its efforts with the LGBT Bar and community.
About the Laurie D. Zelon Pro Bono Award
The award honors the legal leadership of Associate Justice of the California Court of Appeal Laurie D. Zelon, who was one of the originators of the Law Firm Pro Bono Challenge. Justice Zelon is a long-time member and has served as chair of the California Commission on Access to Justice. She is an active member of several statewide judicial committees addressing administration of justice issues.
About the Pro Bono Institute
Established in 1996, the institute provides research, consultative services, analysis and assessment, publications and training to a broad range of legal audiences. It supports, enhances and transforms the pro bono efforts of major law firms, in-house corporate legal departments and public interest organizations in the United States and around the world.
For more information about PNC's commitment to community, visit the Dedicated to Communities section of the CSR website.
More From PNC Financial Services Group
Wednesday, January 16, 2019 - 10:20am
Tuesday, January 15, 2019 - 1:25pm
Monday, January 7, 2019 - 9:45am