Taking STEM Outside of the Classroom
Primary tabs
Taking STEM Outside of the Classroom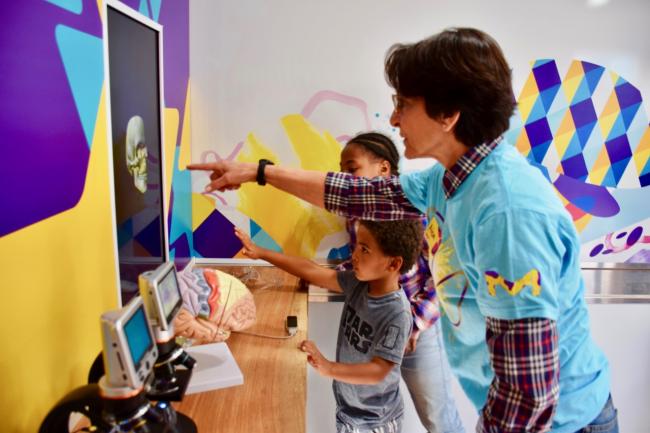 tweet me:
See how @MilliporeSigma is taking #STEM outside of the classroom and connecting students with industry experts through the #CuriosityCube. Learn more via @teachmag: http://bit.ly/2JxIbUT
Tuesday, April 10, 2018 - 9:15am
A 7th Grade science teacher at Marshall Simonds Middle School in Boston, MA, Tammy Scelsi took her students out of the classroom and into a giant box. 
Actually, it's a 22x10-foot shipping container, dubbed the Curiosity Cube. Life science company, MilliporeSigma developed it and makes it available for free to educators. It's a mobile lab packed with hands-on learning opportunities and staffed by experts. 
"Theres a 3D printing station where they were printing pieces for a robotic assembly. There is a gestural interface technology where kids can take apart a skeletal image of a skull and look at the brain, just by waving their hands in the air. And they had some microscopy, looking at cancerous brain cells and healthy brain cells," Scelsi said. 
More From MilliporeSigma
Thursday, December 20, 2018 - 11:20am
Friday, December 14, 2018 - 9:30am
Tuesday, December 11, 2018 - 9:45am