Tetra Tech Recognizes the Power of U.S. Wind Industry During American Wind Week
Primary tabs
Tetra Tech Recognizes the Power of U.S. Wind Industry During American Wind Week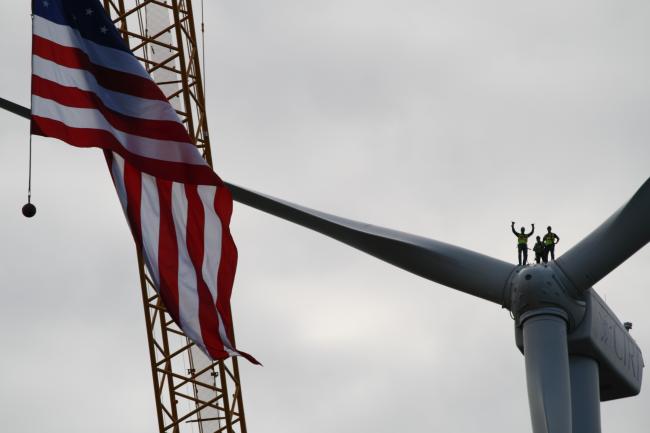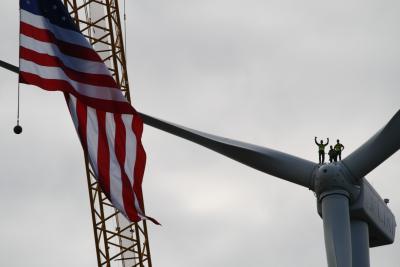 tweet me:
.@TetraTech recognizes the power of U.S. #wind industry during #AmericanWindWeek: http://bit.ly/2wQ3Yjs #WindPower
Friday, August 11, 2017 - 4:00pm
PASADENA, Calif., August 11, 2017 /3BL Media/ -  Tetra Tech, Inc. (NASDAQ:  TTEK) is joining the American Wind Energy Association (AWEA) in recognizing U.S. leadership in wind power during American Wind Week. As a leader in the wind energy market, Tetra Tech understands the significant contributions of American firms to U.S. economy through wind power projects—providing reliable energy production and supporting jobs across the United States.
According to AWEA, American wind power supports the U.S. economy with*:
More than 100,000 wind-related jobs across all 50 states
Enough generation capacity to power 25 million average American homes
Efficient electricity generation, with nearly twice the productivity of wind turbines in China and Germany
Close to 99 percent of U.S. wind power capacity in rural communities
More than 500 U.S. factories employing American workers to create wind project components
"Since the company entered the wind energy industry approximately 12 years ago, revenues associated with the support of wind projects have grown to represent a significant portion of the company's work in the power generation market," said Tracey Dubuque, director of onshore wind energy at Tetra Tech. "Tetra Tech's amazing group of wind experts offer services across all aspects from the development through operation of a wind farm."
Tetra Tech is ranked #1 in Wind by Engineering News-Record, providing integrated environmental, engineering, construction management, and operational services solutions for all phases of wind energy project development. We are Leading with Science® in the wind power sector, supporting projects for the top wind power developers and wind industry original equipment manufacturers across all 50 U.S. states.
Learn more about U.S wind energy leadership at Americanwindweek.org and Tetra Tech's wind power expertise at tetratech.com/wind.
*All statistics courtesy of AWEA and American Wind Week
About Tetra Tech 
Tetra Tech is a leading, global provider of consulting and engineering services. We are differentiated by Leading with Science® to provide innovative technical solutions to our clients. We support global commercial and government clients focused on water, environment, infrastructure, resource management, energy, and international development.  With 16,000 associates worldwide, Tetra Tech provides clear solutions to complex problems.  For more information about Tetra Tech, please visit tetratech.com, follow us on Twitter (@TetraTech), or like us on Facebook.
More From Tetra Tech
Wednesday, February 20, 2019 - 8:00am
Wednesday, February 13, 2019 - 8:00am
Monday, February 11, 2019 - 8:00am