Visa's Brand New Health Center Affirms Commitment to the Health & Wellness of Its Employees
Primary tabs
Visa's Brand New Health Center Affirms Commitment to the Health & Wellness of Its Employees
The new 4,000-sq. foot state-of-the-art-facility is the first of many steps Visa is taking to expand its portfolio of benefits, offering convenience & flexibility to its workforce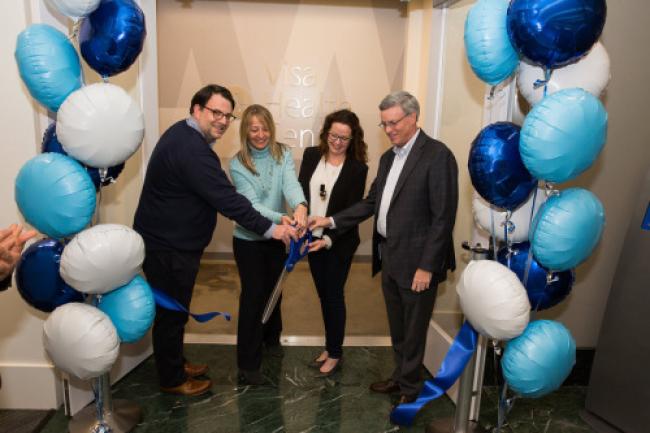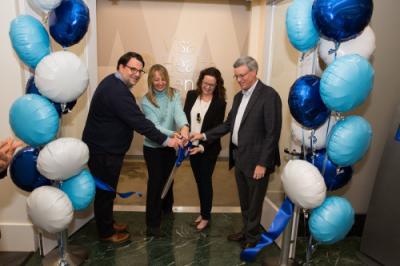 Wednesday, March 22, 2017 - 1:10pm
This week, Visa is opening the doors to its new state-of-the-art Health Center offering employees preventive care, primary care, and physical therapy, among other services focused on wellness. Visa's greatest asset is its employees and the Visa Health Center, along with the recent expansion of the company's benefit portfolio is a reflection of that focus - addressing a wide variety of life stages and needs, while also keeping convenience and flexibility top of mind.
The nearly 4,000-sq. ft. Visa Health Center will be located right on Visa's headquarter Foster City, CA campus, giving thousands of employees access during the typical workday to health & wellness services, just steps away from their offices.
"The center represents a significant investment from Visa for a very good cause – the health and wellness of our employees," said Michael Ross, Executive Vice President of HR at Visa. "We know it can be challenging to keep on top of preventative care and routine treatments and wanted to make it convenient for thousands of our employees to make wellness a top priority."
The services available in the new Health Center include:
Preventive care such as routine physicals, wellness exams, flu shots and annual health plan development.
Primary care for everyday needs such as colds, allergies, minor infections and management of chronic conditions.
Basic lab and medication services, or referral to an outside lab or pharmacy for more specialized needs.
Physical therapy for recovering from an injury or procedure, and to help improve core stability and mobility.
Chiropractic care and acupuncture to alleviate pain and strengthen posture, and for treatment of ailments such as back pain and headaches.
Health coaching to help achieve personal goals, such as losing weight or stopping smoking.
Other benefits that Visa employees have access to include:
Medical plan enhancements
Expanded maternity and paternity leave
A new elder care leave program to care for aging parents
A new "Volunteering Time Off" (VTO) benefit to encourage philanthropic work in the community
Matching gift program for donations made to employees' favorite charitable organizations
Later this year, employees will also have access to services that help identify quality, prescreened child and elder care providers, as well as back-up care services for times when regularly scheduled care arrangements aren't possible. 
To find out more about the Visa Health Center, visit: http://visahealthcenter.com/. You can also learn more about Visa's diverse and inclusive culture by visiting: http://visa.com/diversity.
More From Visa
Thursday, September 13, 2018 - 2:10pm
Wednesday, September 12, 2018 - 9:00am
Tuesday, August 14, 2018 - 9:00am