WBCSD Releases 8 Business Cases to the Circular Economy
Primary tabs
WBCSD Releases 8 Business Cases to the Circular Economy
Helping Business Accelerate Growth, Enhance Competitiveness and Mitigate Risk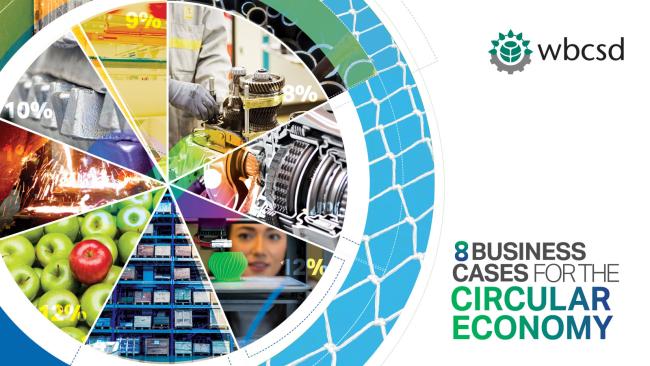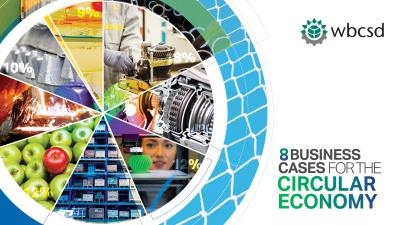 tweet me:
.@WBCSD Releases 8 #Business Cases to the #CircularEconomy http://bit.ly/2tmi1jr #SDGs
Thursday, July 20, 2017 - 7:55am
GENEVA, July 20, 2017: Today, the World Business Council for Sustainable Development (WBCSD) published 8 Business Cases for the Circular Economy illustrating how companies can accelerate growth, enhance competitiveness and mitigate risk through circular solutions.
The macro-opportunities associated with implementing the circular economy are clear. Now, companies need to know how circularity will impact their business as well as specific industry or sector opportunities.
Summarizing the results of over 100 interviews and survey responses, WBCSD identified eight business cases managers can use to justify circular economy practices across the board:
Gener8: create additional revenue from existing products and processes
Innov8: spur innovation of new products and services
Moder8: reduce operating costs
Captiv8: engage customers and employees
Differenti8: distinguish from competition
Integr8: align with corporate strategy or mission
Acclim8: adapt business models and value chain relationships
Insul8: mitigate linear risk exposure
These arguments for implementing circularity are designed to be used for companies of all sizes and geographies.
Thirteen WBCSD member companies contributed to the 16 examples found in the report, including: Canon, Copersucar, Dow, DSM, Enel, Michelin, Novelis (Aditya Birla Group), Philips, Renault-Nissan, Stora Enso, Suez, Tata Group and Veolia. Lyft, TerraCycle and mjunction (Tata joint venture) also provided examples as non-member contributors.
The report builds on recent circular economy momentum from the organization's CEO Guide and Practitioner Guide to the circular economy. 
Over the next six months WBCSD will develop industry-specific deep dives on the circular economy, kick-off its project of circular metrics, begin the next phase of Roadmap for Reducing Ocean Waste (ROW) program and consolidate member company policy asks for accelerating the circular transition.
Stay tuned for updates and see WBCSD's other circular economy resources, including:
For more information, please contact:
Felicity Glennie-Holmes
WBCSD Communications
glennie-holmes@wbcsd.org
+41 22 839 3110
About the World Business Council for Sustainable Development (WBCSD)
WBCSD is a global, CEO-led organization of over 200 leading businesses working together to accelerate the transition to a sustainable world. We help make our member companies more successful and sustainable by focusing on the maximum positive impact for shareholders, the environment and societies.
Our member companies come from all business sectors and all major economies, representing a combined revenue of more than $8.5 trillion and 19 million employees. Our global network of almost 70 national business councils gives our members unparalleled reach across the globe. WBCSD is uniquely positioned to work with member companies along and across value chains to deliver impactful business solutions to the most challenging sustainability issues.
Together, we are the leading voice of business for sustainability: united by our vision of a world where more than 9 billion people are all living well and within the boundaries of our planet, by 2050. http://www.wbcsd.org
Keywords:
Research, Reports & Publications
| Business Cases | CEO Guide to the Circular Economy | Case Study | Circular Solutions | Corporate Social Responsibility | Practitioner Guide to the Circular Economy | Roadmap for Reducing Ocean Waste (ROW) | Supply Chain & the Circular Economy | Sustainability | Sustainable Development Goals
More From World Business Council for Sustainable Development (WBCSD)
Friday, May 11, 2018 - 8:50am
Tuesday, May 8, 2018 - 8:55am
Friday, May 4, 2018 - 7:55am
Videos from World Business Council for Sustainable Development (WBCSD)