Cisco Systems Inc.
Corporate Social Responsibility (CSR), Sustainability and Cause News & Media
Cisco Systems Inc.
Primary tabs
Cisco Systems Inc. ON SOCIAL MEDIA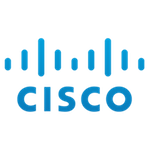 About Cisco
Cisco (NASDAQ: CSCO) is the worldwide technology leader that has been making the Internet work since 1984. Our people, products, and partners help society securely connect and seize tomorrow's digital opportunity today. Discover more at thenetwork.cisco.com and follow us on Twitter at @Cisco.
About Cisco CSR
Cisco Corporate Social Responsibility (CSR) programs accelerate global problem solving through our technology and expertise to positively impact people, society, and the planet.  Cisco CSR education programs and partnerships improve access to quality education for students worldwide using the combined power of network technology and human collaboration. From the Cisco Networking Academy to mentoring at-risk inner-city students, Cisco is committed to building the workforce of the future with a goal of positively impacting 1 billion people by 2025.