Green Mountain Energy
Corporate Social Responsibility (CSR), Sustainability and Cause News & Media
Green Mountain Energy
Primary tabs
Campaigns

Since its founding in 2002, the Green Mountain Energy Sun Club has donated more than $4 million to solar and sustainability projects focusing on renewable energy, energy efficiency and resource conservation in numerous communities in Texas and also in the Northeast. Contributions to the Sun Club...
Green Mountain Energy ON SOCIAL MEDIA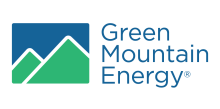 We began in Vermont in 1997 with a simple but powerful mission: Use the power of consumer choice to change the way power is made. Today, we're still 100% dedicated to protecting the environment, and we invite you to join us!