Bloomberg Marks Launch of New Voices Initiative to Diversify Newsroom Sources
Primary tabs
Bloomberg Marks Launch of New Voices Initiative to Diversify Newsroom Sources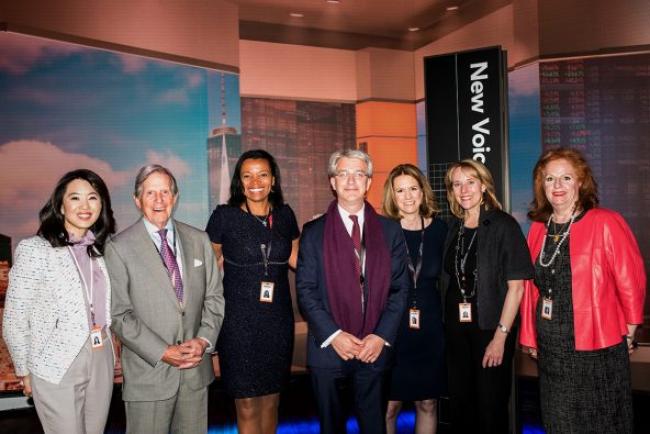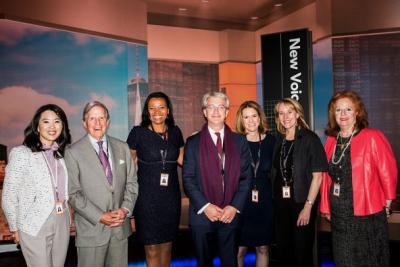 tweet me:
Bloomberg Marks Launch of New Voices Initiative to Diversify Newsroom Sources @bloomberg #diversityandinclusion #genderequality #newvoices http://bit.ly/2qJCRoW
Tuesday, April 24, 2018 - 9:30am
Bloomberg this week marked the launch of the news organization's New Voices initiative which aims to build the definitive global database of women newsmakers in business and finance.
At a reception at Bloomberg's New York headquarters on April 17, Laura Zelenko, Bloomberg Senior Executive Editor of Talent, Diversity, Training and Standards announced that Bloomberg is already tracking progress in meeting ambitious goals and is providing media training for women and other diverse executives who are underrepresented on Bloomberg's broadcast airwaves.
In her remarks, Zelenko said, "We are here to recognize the importance of raising the voices of women experts. It is a competitive necessity that we inform our stories, inform our content across all platforms, from a diverse group of sources — whether that means in terms of gender, ethnicity, political association or sexual orientation. It is imperative to ensuring fairness and balance in our coverage."
Bloomberg L.P. Chairman Peter Grauer, who is the founding chairman of the U.S. 30% club, said: "At Bloomberg, we have set the tone at the highest level that diversity and inclusion is not just the right thing to do, but it is a business imperative. We cannot afford to isolate the concept of inclusion – it has to be baked into everything we do. The New Voices initiative is really just an extension of this commitment to diversity both internally and externally."
Coming up in New York on May 8, Bloomberg will host the inaugural Business of Equality event, focused on fostering a discussion among influential business leaders, advocates and activists about diversity and inclusion initiatives in the workforce, the future of equality, and what is at stake for both the economy and society at-large.
Learn more about Diversity & Inclusion at Bloomberg. 
Learn more about Bloomberg's 2017 Impact, including Diversity & Inclusion highlights. 
More From Bloomberg
Thursday, February 21, 2019 - 12:30pm
Friday, February 8, 2019 - 3:00pm
Wednesday, February 6, 2019 - 10:50am