HP Commits $20M+ to Enable Quality Education
Primary tabs
HP Commits $20M+ to Enable Quality Education
Nate Hurst, Chief Sustainability and Social Impact Officer, HP Inc.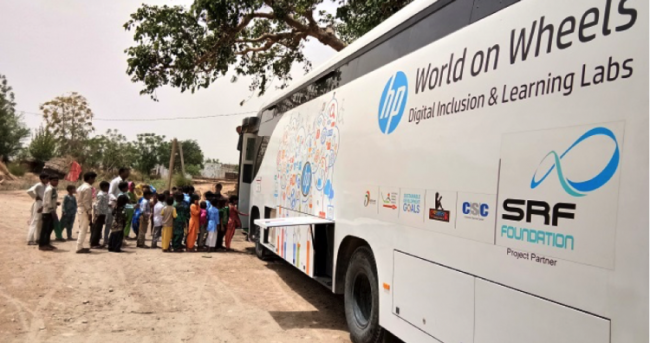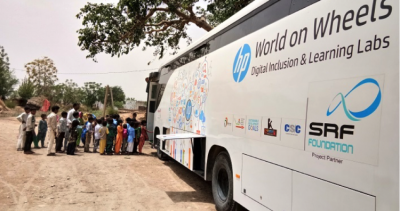 tweet me:
.@HP Commits $20M+ to Enable #QualityEducation http://bit.ly/2tZylXe via @gbceducation #SDGs @HPSustainable
Tuesday, July 25, 2017 - 8:15am
For the 330 million children across the globe who are not currently learning basic literacy and numeracy skills, a quality education can be instrumental in breaking the cycle of poverty. The United Nations recognizes quality education for all (Sustainable Development Goal 4) as one of the most vital building blocks for sustainable development, opening doors to new ideas and better opportunities, enabling greater equalities, empowering healthier lives, fostering tolerance, and advancing more peaceful societies.
As leaders of the world's most powerful countries meet in Hamburg this week at the G20 Summit to address inequalities and promote sustainable development, HP joins international advocacy organization Global Citizen in calling upon the G20 countries to outline their concrete commitments to deliver the Sustainable Development Goals, particularly in the areas of education, health and development, and the global refugee crisis.
Continue reading on Global Business Coalition for Education >>>
Keywords:
Education
| Decent Work and Economic Growth | Digital Literacy | Education for Women/Girls | Global Business Coalition for Education | HP Inc | HP LIFE (Learning Initiative for Entrepreneurs) | HP Learning Studios | HP National Education Technology Assessment (NETA) | HP World on Wheels | Improving Education Quality
More From HP, Inc.
Monday, September 17, 2018 - 1:10pm
Thursday, September 13, 2018 - 3:15pm
Thursday, September 6, 2018 - 11:10am