Nestlé's Parent Support Spotlight on Nicole: Being in the Moment
Primary tabs
Nestlé's Parent Support Spotlight on Nicole: Being in the Moment
"With the Parent Support Policy, I talked to my daughter more, read to her more, and embraced being in the moment."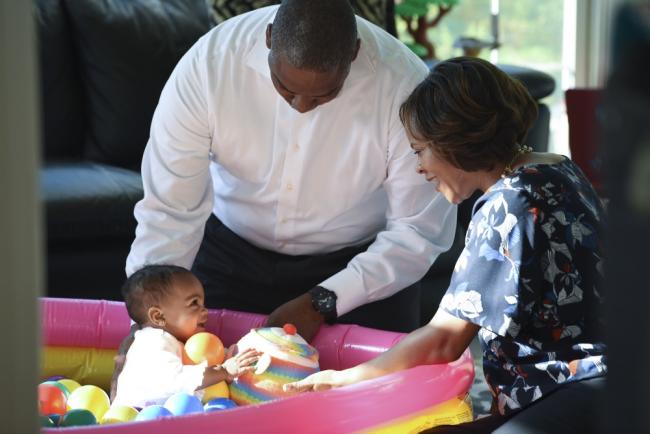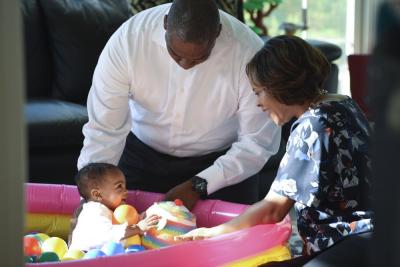 tweet me:
.@NestleUSA's Parent Support Policy is already making a difference in the lives of employees like Nicole http://bit.ly/2tZYOVo
Thursday, August 24, 2017 - 9:00am
by Nicole, Director of Government Relations and Public Affairs at Nestlé
We're a family of five: my husband, my four year old son Davis, my two year old son Ellis, and my six-month old daughter Audra.
I previously worked at a different firm in Washington DC. They didn't have a clear standing policy on maternity leave; it was subjective and you had to negotiate your own leave time. That meant that different levels of staff got different amounts of time. It created challenges for everyone, but especially for junior staff. They had many of the same challenges being new parents but got much less leave, and it felt unfair to everyone. Meetings regularly started at 5:30pm; you couldn't possibly leave on-time and get home. People came into the office during their maternity leave, they'd brag about only taking three weeks, they would be on email every day. For me, almost as soon as I had my two sons, I had to start giving them bottles because I needed to start preparing to go back to work, and my worst fear was that they wouldn't take a bottle when I was at the office.
My experience having my daughter, Audra, and my life as a mom have been totally different at Nestlé. I started working with Nestlé in January 2015. When I first found out about the Nestlé Parental Support Policy, I wouldn't have thought I was going to have another child! Fast-forward about a year and half, and I was telling my boss that I was expecting. She sat me down and said "I know this job is fast-paced, but if you want to take the six months, you should really take the six months."
Keywords:
Responsible Business & Employee Engagement
| Corporate Social Responsibility | Employee Engagement | Human Resources | Nestle | Paid Parental Leave | Parental Leave | maternity leave | parental leave policy | paternity leave
More From Nestlé
Friday, September 14, 2018 - 2:10pm
Wednesday, September 12, 2018 - 2:45pm
Tuesday, September 11, 2018 - 10:05am