OppenheimerFunds, Inc.
Corporate Social Responsibility (CSR), Sustainability and Cause News & Media
OppenheimerFunds, Inc.
Primary tabs
Flexible Media Releases
OppenheimerFunds, Inc. ON SOCIAL MEDIA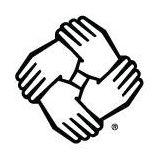 OppenheimerFunds, Inc. is one of the nation's largest and most respected investment management companies. As of September 30, 2012, OppenheimerFunds, Inc., including subsidiaries, managed more than $186.4 billion in assets, including mutual funds having more than 12 million shareholder accounts, including sub-accounts. Known for its tagline The Right Way to Invest, OppenheimerFunds, Inc. has been helping investors reach their financial goals since 1960. The company and its divisions and subsidiaries offer a broad range of products and services to individuals, corporations and institutions, including mutual funds, separately managed accounts, qualified retirement plans and sub-advisory investment management services.
Shares of mutual funds are not deposits or obligations of any bank, are not guaranteed by any bank, are not insured by the FDIC or any other agency, and involve investment risks, including the possible loss of the principal amount invested.
Before investing in any of the Oppenheimer funds, investors should carefully consider a fund's investment objectives, risks, charges and expenses. Fund prospectuses and summary prospectuses contain this and other information about the funds, and may be obtained by asking your financial advisor, visiting oppenheimerfunds.com, or calling 1.800.CALLOPP. Read prospectuses and summary prospectuses carefully before investing.
OppenheimerFunds are distributed by OppenheimerFunds Distributor, Inc. Two World Financial Center, 225 Liberty Street, New York, NY, 10281
© 2012 OppenheimerFunds Distributor, Inc.  All rights reserved.